Coming
Pana
X
Quantum Dot Mini-LED
LCD
The 21:9 Pro Series
2,300
Local dimming zones
H

D

R

1000+
Vivid color gamut and true black
Pana X-series 21:9 5K 120Hz displays
Stay tuned for a variety of sizes
Pana X models are touch or non-touch 5K 120Hz displays each with optically bonded, tempered, anti-glare edge to edge glass, identical frame-less design, identical back, identical depth dimension, identical ports at identical locations. Designed, developed and engineered by Jupiter from the ground up.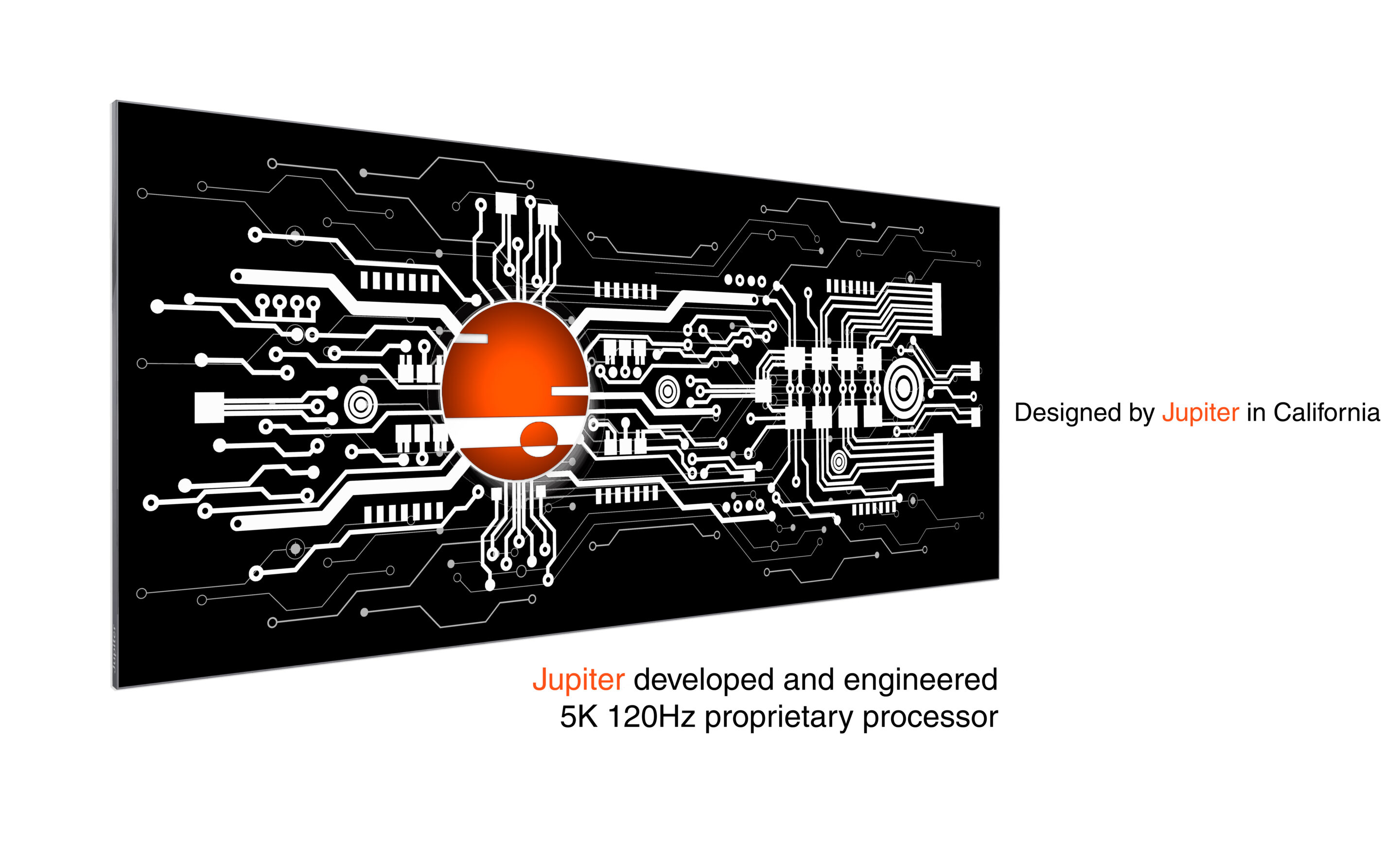 120Hz
Native Refresh Rate at 5K
Our Quantum Dot Mini-LED backlight on a massive panel is so intense we had to develop a separate driver board as its engine. We went far beyond any enterprise display has ever accomplished in visual quality, challenging high-end home TV specs.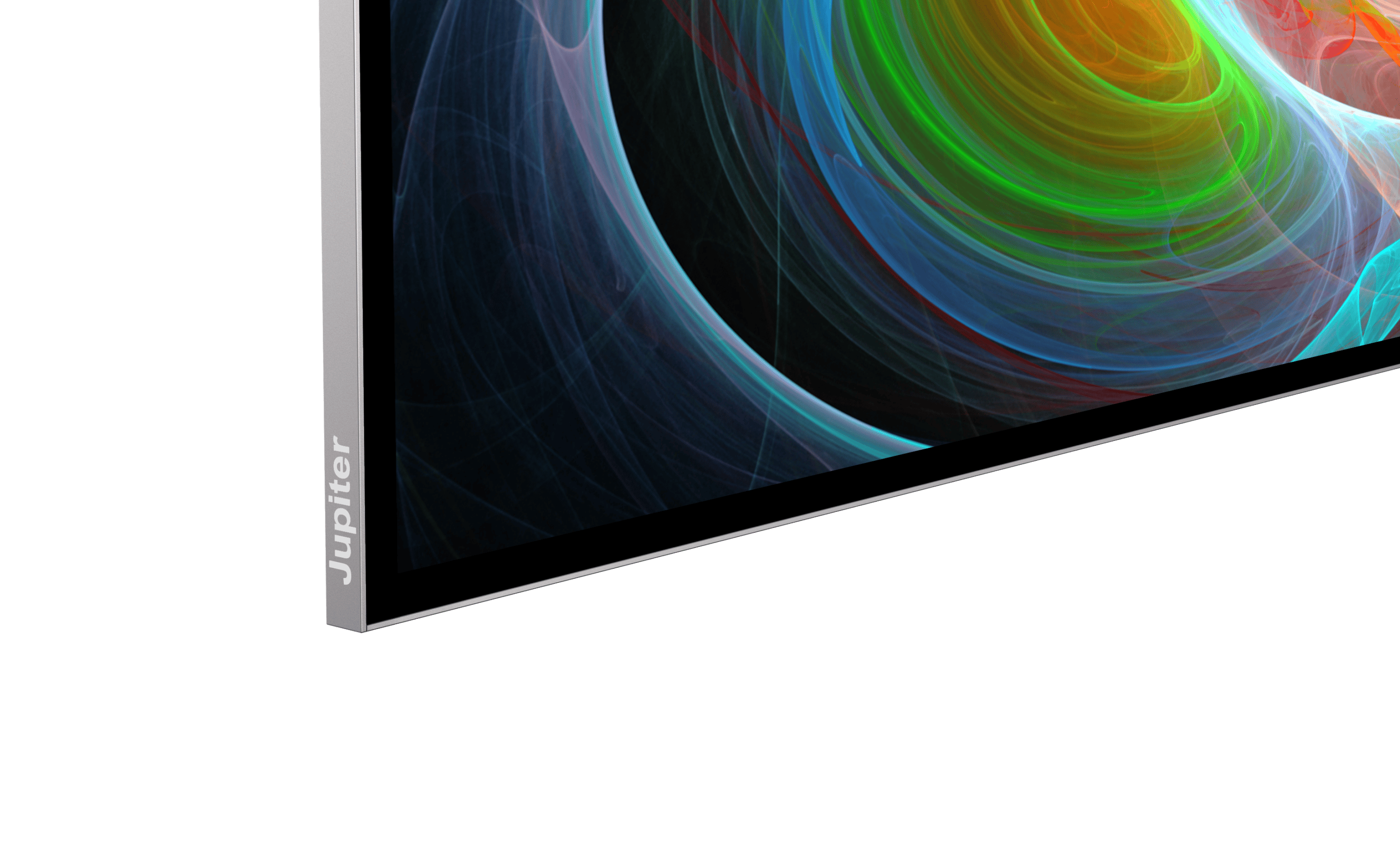 Pana displays do not carry an embedded (or hidden) Android system. It does not require an on-board computer or system to drive the 5K display. We designed our Pana line to meet the most stringent user environments.
As an added option, we offer powerful (and convenient) systems for our 21:9 120Hz pro-line Pana displays, either through a slot-in Jupiter designed and engineered on-board computer, Windows or Android, or for more vigorous video processing, our compact CRS-5K processor can splice up to 32 windows on a single Pana display while driving 5K, a Video Wall in a Box™.
No built-in system, no vulnerability risk, fully secure display.